My Role
Art Director / Apr - Dec 2012
Senior UI Deigner / Nov 2008 - Apr 2012

Main Focus
Art Direction
User Interface Design

In Collaboration with
Other Stakeholders
Online Strategy




DDB
Art Direction. User Interface Design.
During my time at DDB, I worked with my Creative Director and clients to find online solutions to their business problems, whether that's brand awareness, product or service advertisements, online presence, or communication development with community. My exposure to different clients, their business needs, and various unique problems presented me with opportunities to practice an array of design methodologies and strategic solutions to achieve the business goals.
Clients included Canada Tourism Commission, BC Hydro, TransLink, Langara College, BC Dairy, Slant Six Games, Vancouver Convention Centre, University of British Columbia, Health Alberta, British Columbia Lottery Corporation (BCLC), McDonald, and BC Lions.
Client: BC Hydro


To celebrate BC Hydro's 50th anniversary, we created an informative site with major past and future projects. Each of these comes with more detailed information that users can dive into, and images that show the before and after of the area.







Client: TransMountain


The client wanted to create a platform to start a dialogue with community members who would be impacted by the new pipeline. Given that oil is a much needed resource and that consumption is not slowing down, we decided to focus our communication strategy around the "most responsible [delivery] methods available."

Much of the information was provided by the client, and we worked closely with their PR and legal teams to ensure that our messages were accurate and responsible. We heavily researched the oil pipeline and delivery systems and visited the emergency facilities used for oil spills. Once we decided on the strategy behind our messaging, we focused on the breakdown of information that we needed to succinctly present and deliver to users. Because the information was fairly heavy, we created as many illustration as possible to help the community to digest the information easily.



Client: Government of Alberta


The government of Alberta wanted to promote healthy eating and active living for Albertans. It's a big task to get kids interested in eating healthy — and also for parents to invest time in cooking healthy meals after a long day. We created a site that parents can visit to get information on healthy eating and active living, with a primary focus on healthy recipes and getting kids involved in the kitchen. Using mobile devices, parents and kids can choose proteins, vegetables, or other types of food to filter our recipes. As parents start cooking meals, kids can jump onto cooking games that teach basic cooking skills such as chopping, stirring, measuring, and cracking eggs.

The kids part of the app allows kids to choose their own furry critters to guide through various cooking games. When each game is completed, they are rewarded with a badge that helps their overall progress. When they try healthy recipes, the critters evolve and new characters are unlocked.

For parents, we created easy meal planning, where they can save recipes for weekly meal plans or for special occasions like birthdays. All these recipes can be compiled into one grocery list for easy grocery shopping.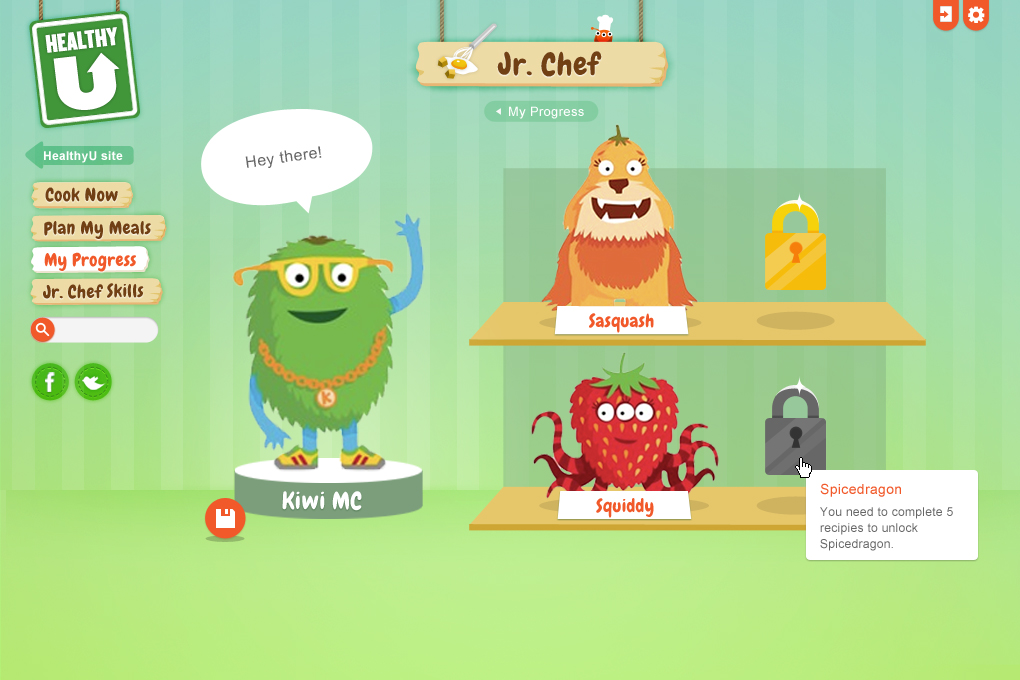 Client: Canadian Tourism Commission / This is Canada


One of CTC's campaigns, This is Canada, pitched and executed by DDB for its client, was a big marketing effort across all disciplines at DDB. I contribued to the online and OOH interaction design with Agency's AD, Brandon Thomas's Art Direction. The OOH display was located in Chicago & New York, and it encouraged people to interact with the display as well as tag and add their pictures to the space. The campaign has won many awards for its unique, creative idea - ADCC: Best use of an Existing Social Platform, Best use of an API / PSFK: Feature, Creative Review: Feature, Applied Arts Interactive Awards: Experiemental & Artistic Entertainment, Arts & Tourism, Offline Digital / Lotus Awards: OOH, Best Guerilla, OOH, Best outdoor Single / Webby Awards: Mobile & Experience Marketing Official Honoree.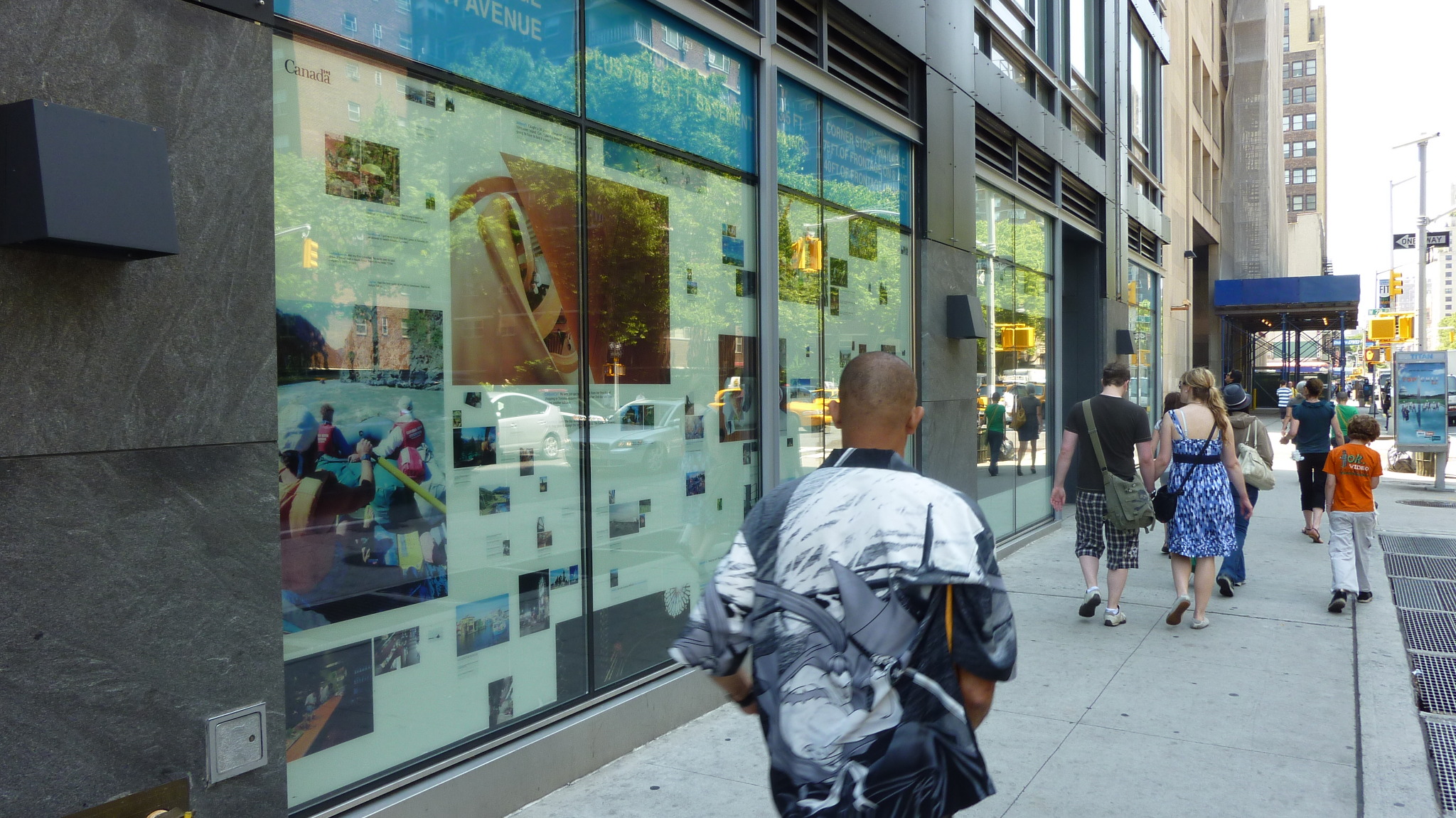 Client: Langara College


Langara went through a brand update with our Karacters group, and along with it, we wanted to give Langara's old website a new fresh look and a new user experience. There were many conflicting needs — from full-time program students to part time students, from parents to high school students looking for certain infrmation, and from the Board of Directors to heads of departments. Our challenge was to capture all these user profiles' wants and needs and create a painless experience for all. We designed a very modular system that can be customized and templatizied for 3rd parties to develop the site and for the school board to be able to maintain easily.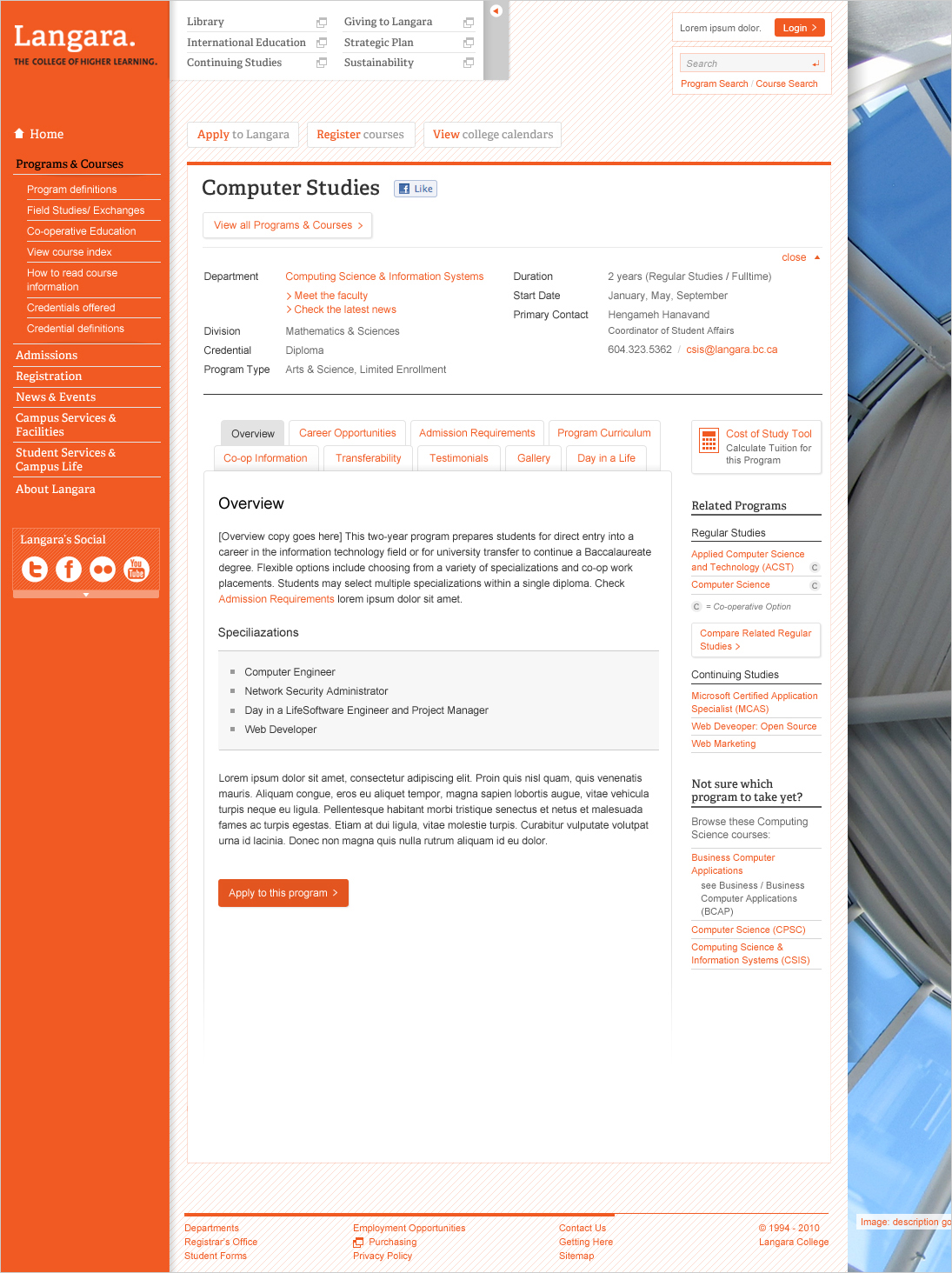 Client: Canada Tourism Commission - 35 Million Directors


We ran a campaign for CTC that involved user generated content. We encouraged Canadians to submit a very short second video that captures what is Canada to them to create a promotional video. The site and app were created to accommodate their application and also view to vote.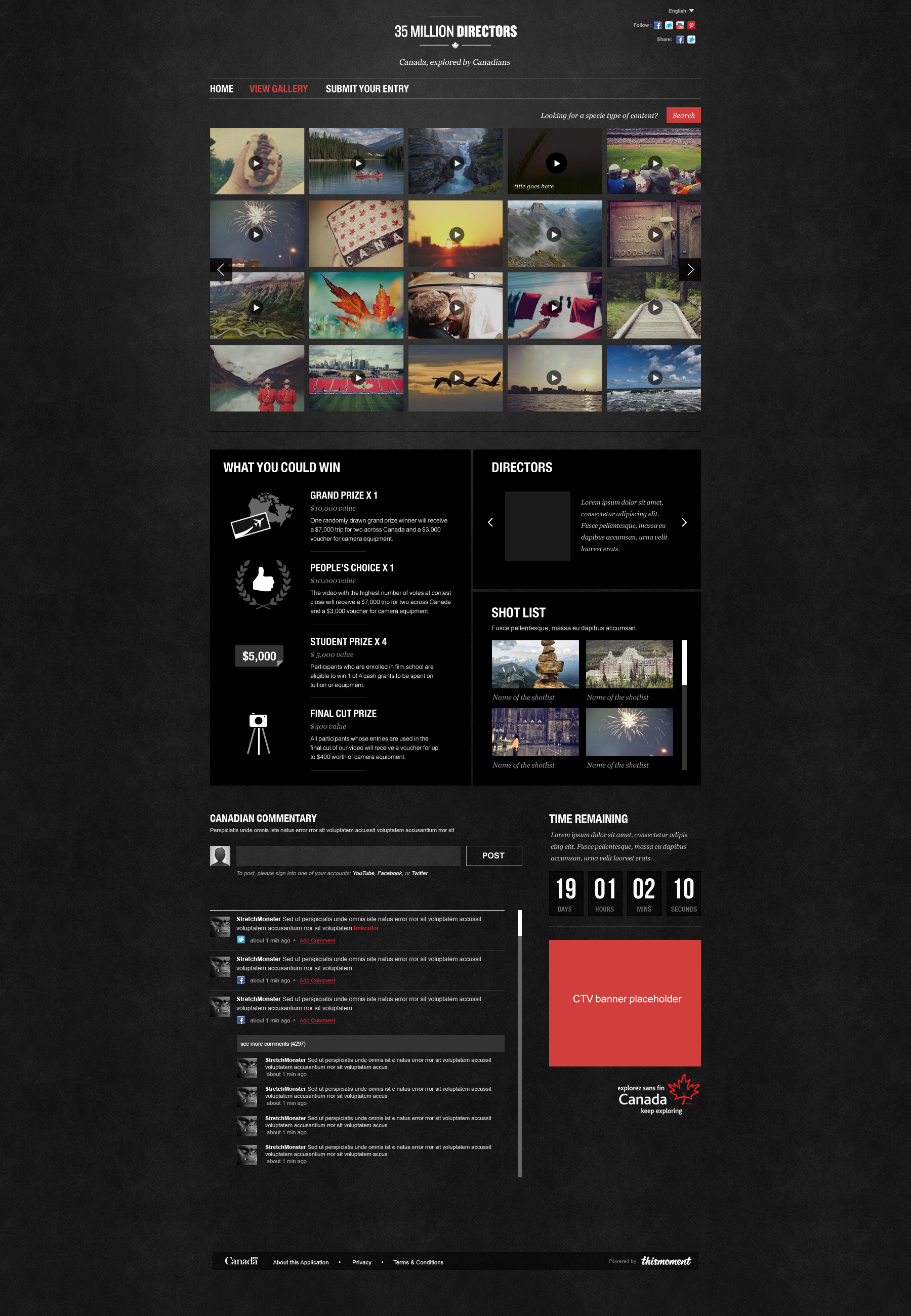 Client: Sports Action


Sports Action, compared to other products at BCLC, had a very niche market of users and wasn't expanding beyond the core users. The form is complex and understanding the details of the bet was something that needed to be explained in an easier, simpler way, so we provided a small app that can be displayed as they filled out the forms.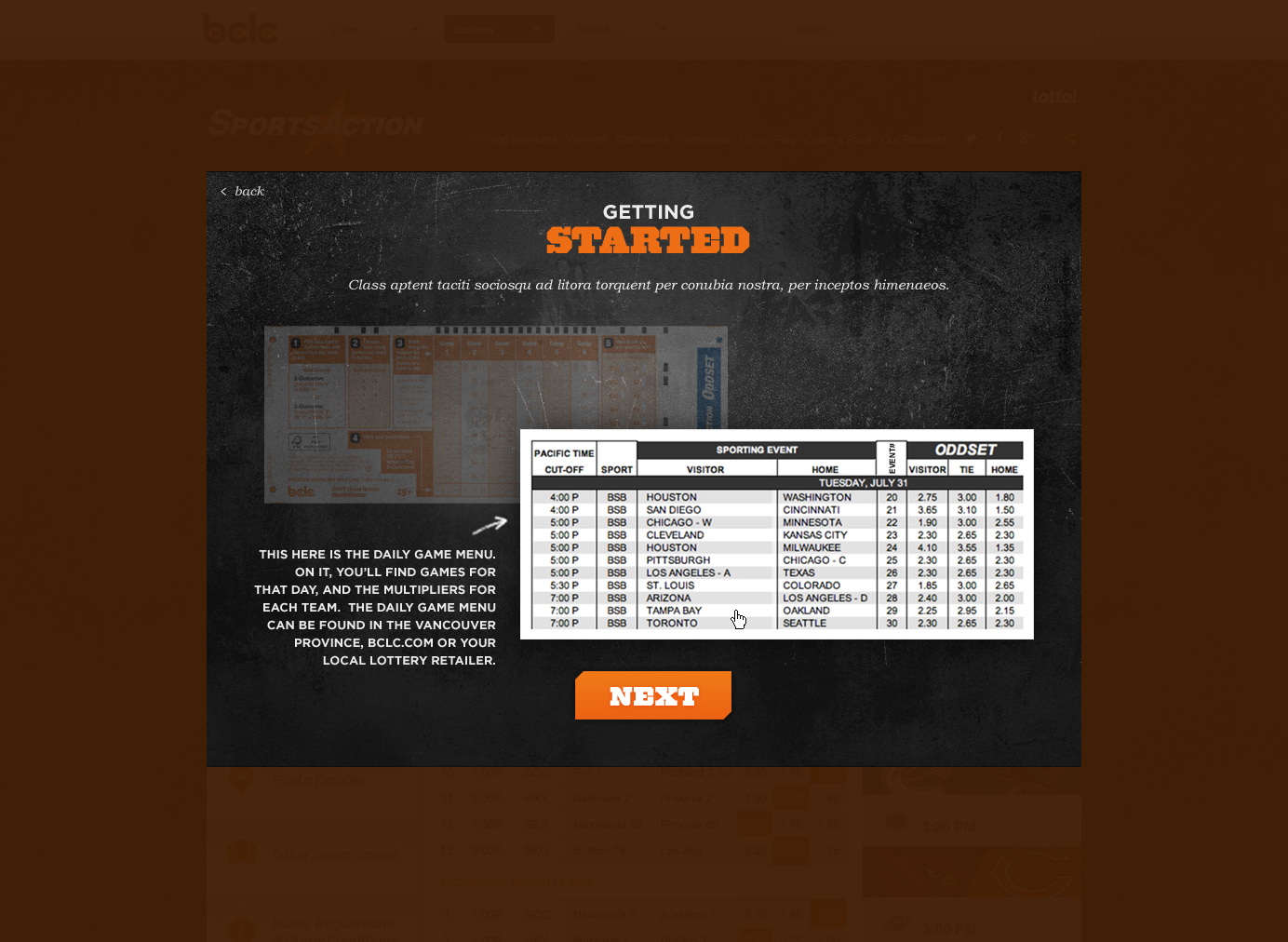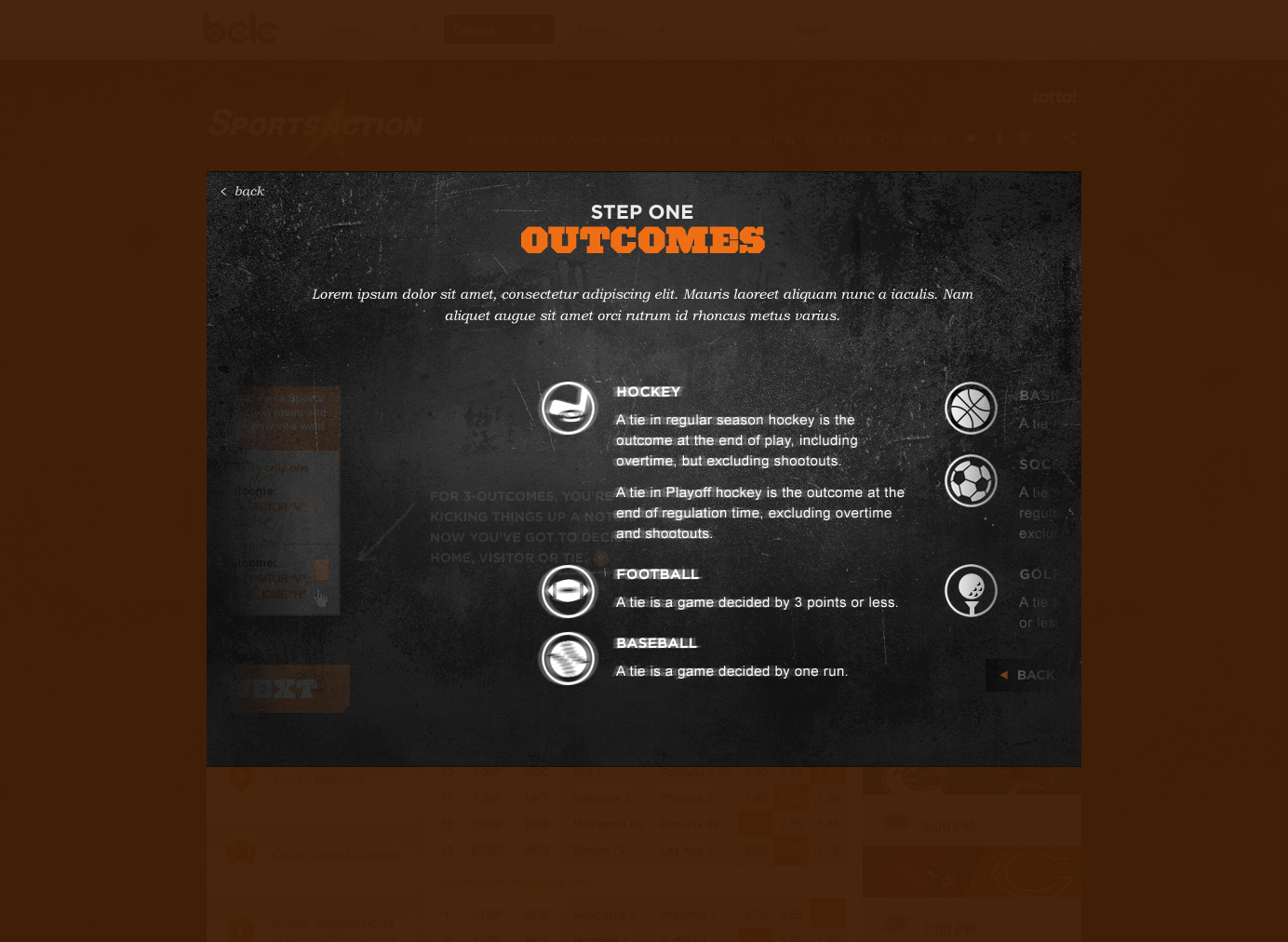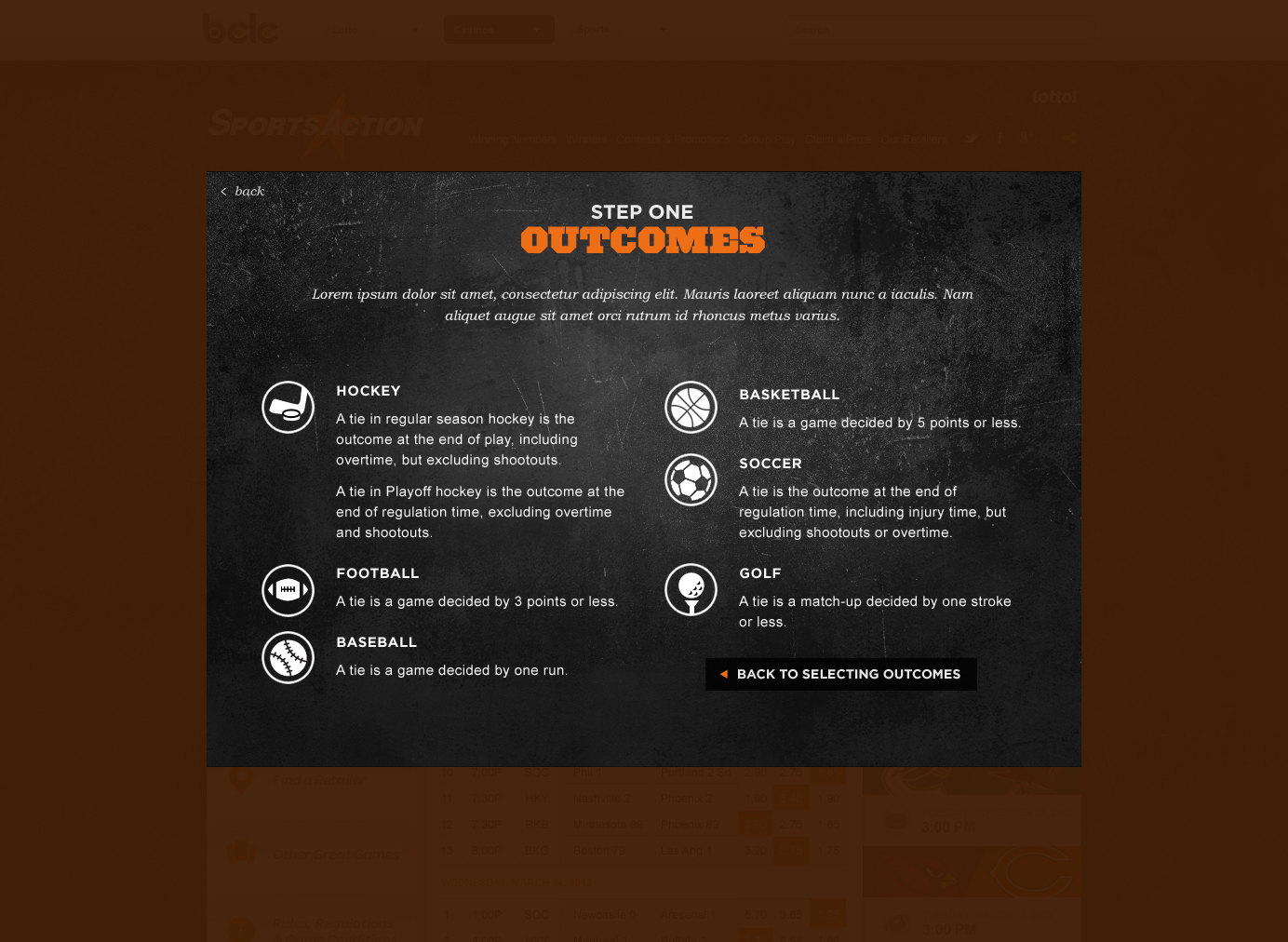 Client: University of British Columbia


UBC wanted an interactive, motion graphics piece that also help students look up different programs and explore. We created a simple, interactive module that users can play with to look into the details.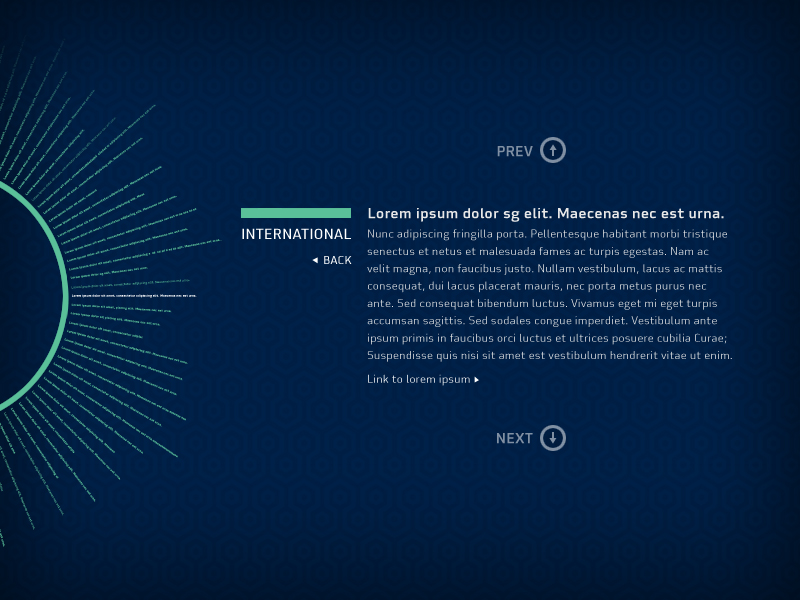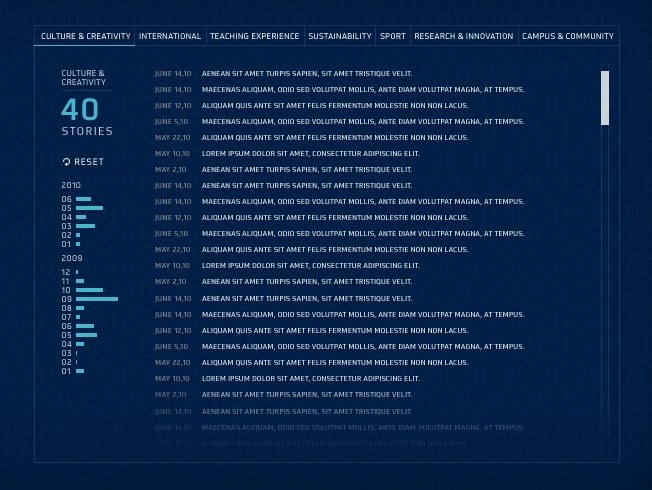 Sun Machine Games >

Kabam >
Marvel Contest of Champions >
TF: Forged to Fight >
DDB